PAST EVENTS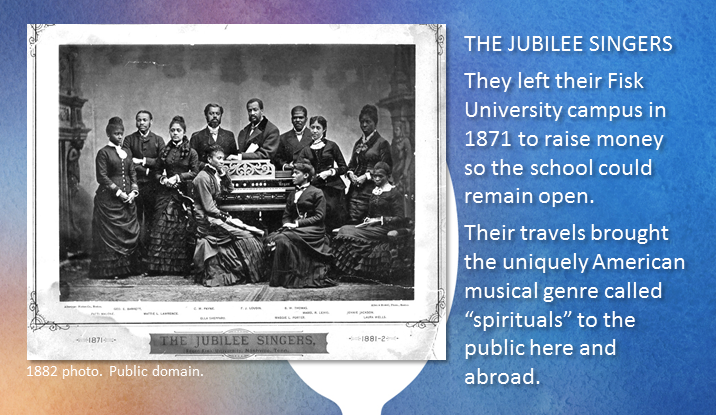 Spirituals Workshop (2018)
"Spirituals: The Good News!" was presented by Dr. Gilbert O. Jackson and 25 members of the Gilbert Jackson Chorale in a half-day workshop.
Dr. Jackson is available to work with your group on the performance of spirituals. What does it mean to be stylistically correct? How can spirituals be built into your curriculum? Contact us to discuss what you need.

Social Action Shabbat (2018)
The Chorale participated in the social action Shabbat at Temple Kol Ami in West Bloomfield, presenting the spiritual, Daniel (Didn't My Lord Deliver Daniel), along with a combined-choir presentation of Oseh Shalom.
An Afternoon of Spirituals (2017)
In a special program at First Presbyterian Church of Pontiac, the Chorale and the church's chancel choir, under the direction of Liz Spry, each performed a set of spirituals. Then, the groups combined for Give Me Jesus, a commissioned arrangement by Dr. Rollo Dilworth, in memory of Dr. Audley Bailey who was a long-time member of both the church and Chorale.
COME & SEE A CONCERT
Come and listen to the Gilbert Jackson Chorale perform. Concerts are held twice a year. Find out more about our upcoming performances.